On October 13, 2019, the i-am-chen 2020 Spring/Summer collection brought a dazzling color hurricane to the LALACHOOD SS2020 fashion display unit of Shanghai Fashion Week. Following the 2020 spring and summer New York Fashion Week, this is the first public appearance of i-am-chen and the shepherd in the domestic fashion week, and the interpretation of the color knit aesthetic conquered the audience.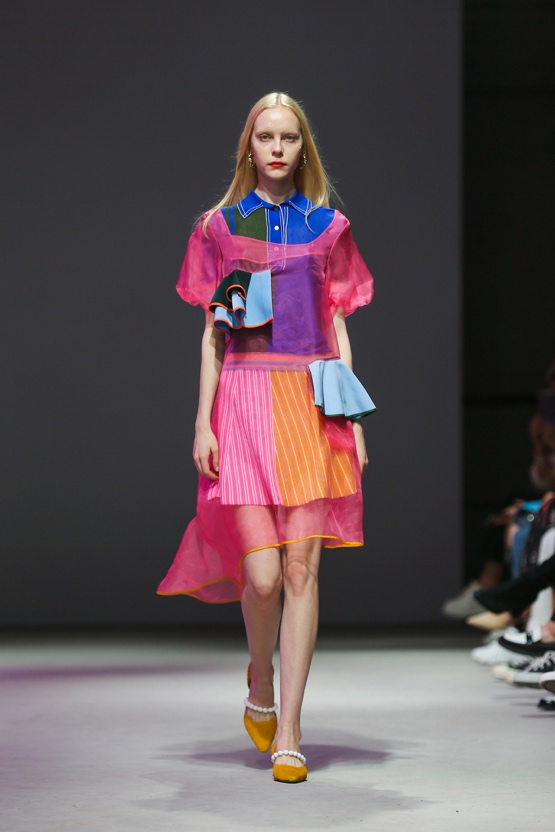 I-am-chen 2020 Spring Summer Collection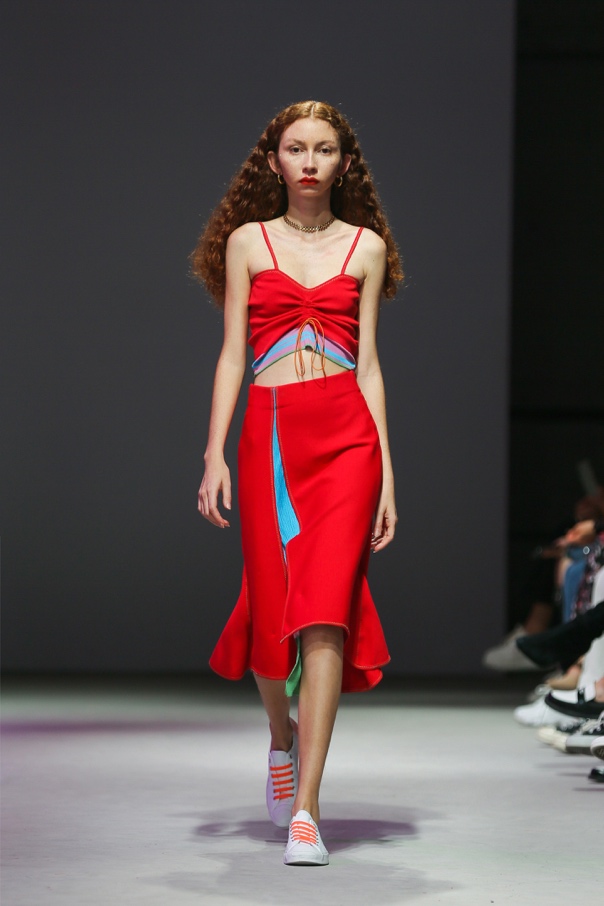 I-am-chen 2020 Spring Summer Collection
The combination of rose and gray, olive green and light iris, is the color of the Kourtney Roy lens under California. The bright sunshine and neon lights are the colors of this season. Designers in the morning can always find a balance in the processing of color, bold use of color to collide with incredible harmony, weaving a beautiful dream with knitting.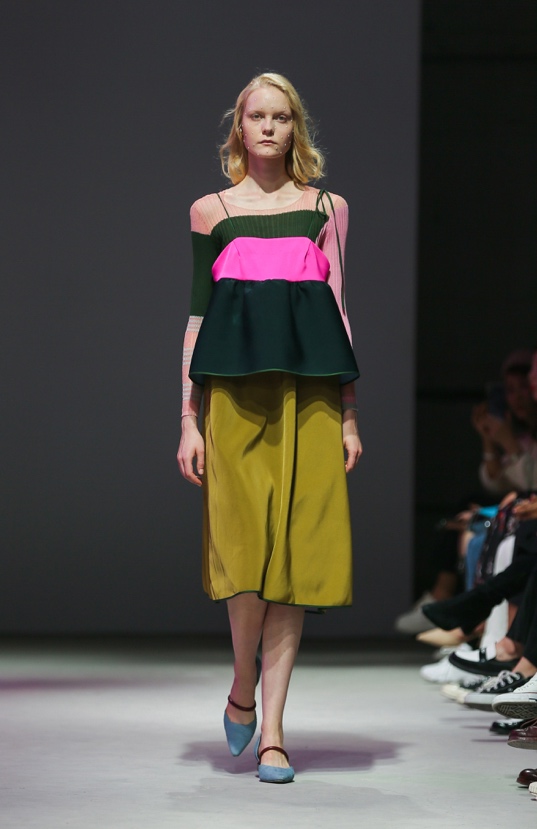 I-am-chen 2020 Spring Summer Collection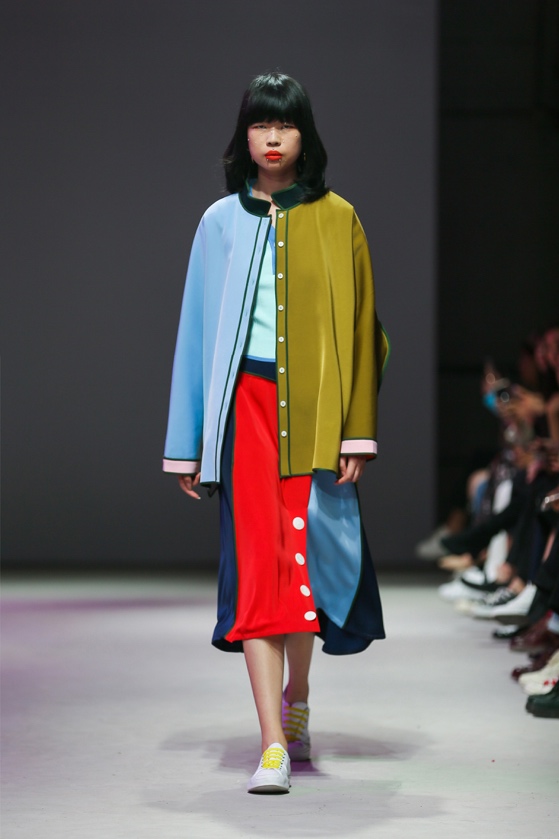 I-am-chen 2020 Spring Summer Collection
I hope that every contemporary woman in i-am-chen is independent, confident, elegant and beautiful, and has a childlike heart for the world. The beauty of knitting is the female's intellectual elegance, bold and vivid color is the girl's innocence and curiosity. As the designer said, For the people who have a young soul, i-am-chen is designed for people with childlike innocence. In today's fashion trend obsessed with the solemn concept of clothing, she admires the simple playfulness and joy conveyed by the artists Alexander Calder and David Hockney, hoping to bring a relaxed and unique taste to the wearer through her knitwear. .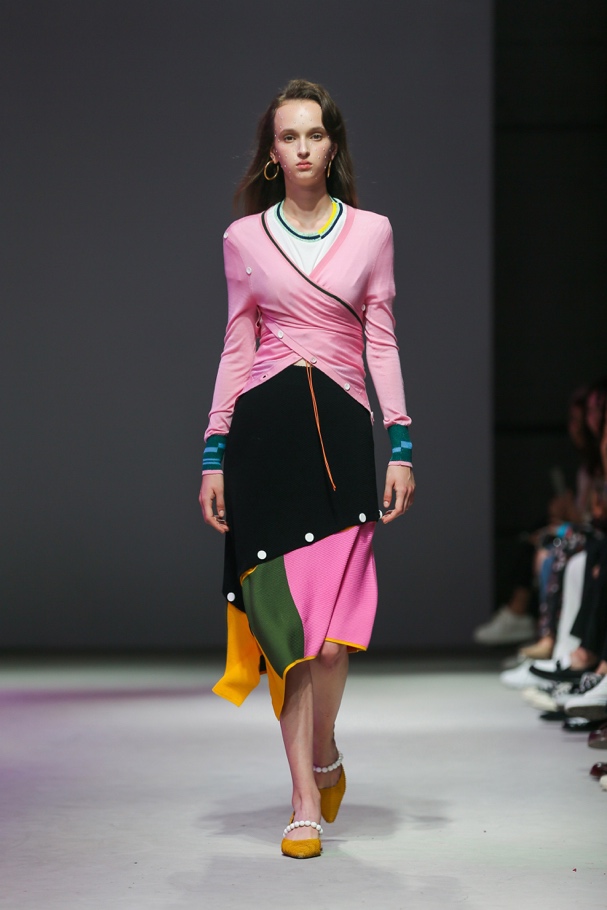 I-am-chen 2020 Spring Summer Collection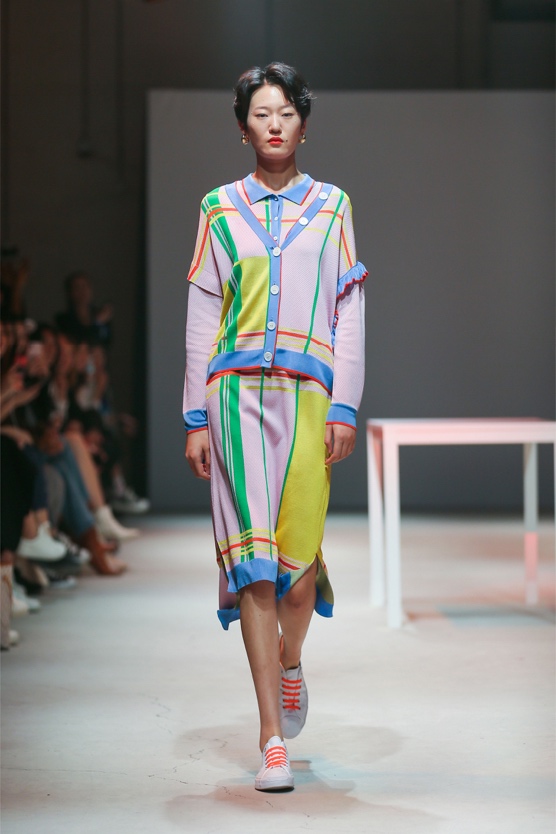 I-am-chen 2020 Spring Summer Collection
The founder and design director of i-am-chen brand, Chen Chen, uses knitted fabrics as the core to shape the brand. She believes that knitting is a minimalist and extremely versatile carrier, and many simple designs can be made in simple knitted fabrics. For example, the concerto of different high-saturation colors presents a strong visual collision beyond the imagination for young contemporary women, and then firmly believes that "bold color, relaxed mood, and enjoyable pleasure" will gradually become the brand's display. Sexual style.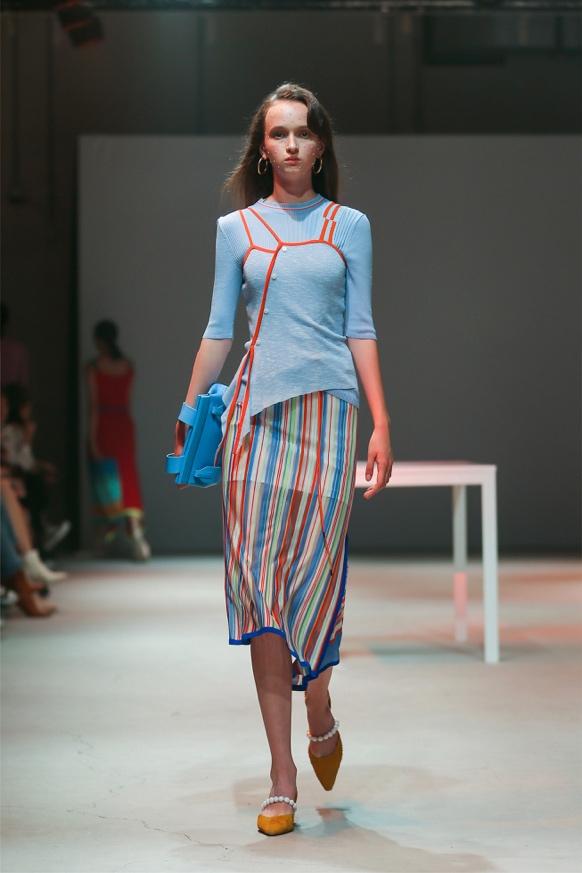 I-am-chen 2020 Spring Summer Collection
The i-am-chen 2020 Spring/Summer collection "Breaking Boredy" revisited day-to-day life through the perspective of photographer Kourtney Roy. Starting from the inner world of sunshine, freedom, and intelligence, boldly breaking the rules of life, strong color contrast is the core trait of i-am-chen.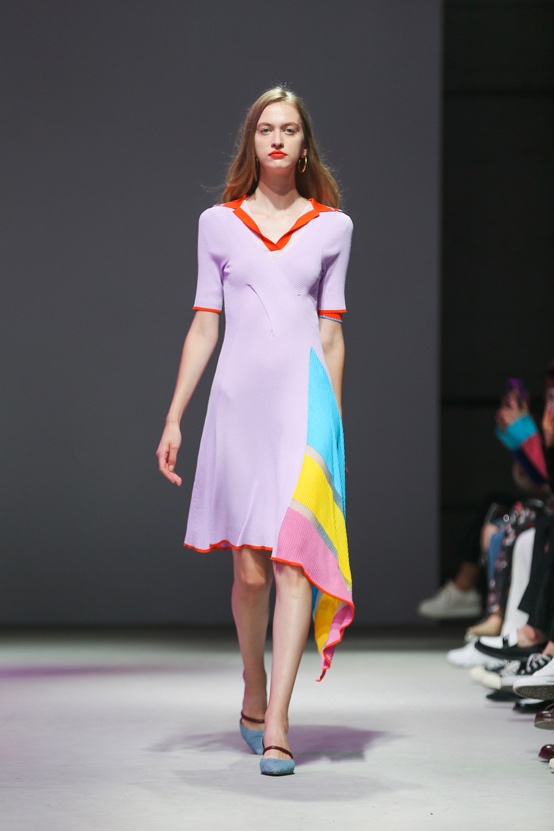 I-am-chen 2020 Spring Summer Collection
I-am-chen 2020 spring and summer series added woven skills, complementing the limitations of knitting skills in the category, the layered silk knit top with tailored chic skirt; color striped knit skirt is contoured coat coat The combination of knitting and weaving makes the match between each other closer to the female heart. The designer morning is like her name, weaving the beauty of the morning light. The new series connects innovation and technology and builds its own design language system. Whether it is knitting or weaving, it is just an expression of design language. Love life is the essence of fashion.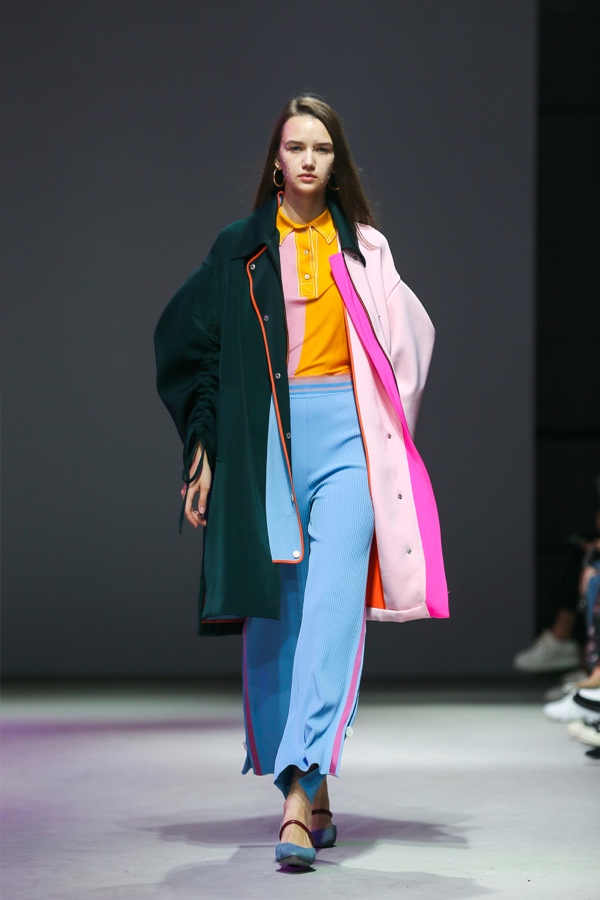 I-am-chen 2020 Spring Summer Collection
Knitting is a very competitive brand symbol of i-am-chen. Zhichen has always been committed to pursuing breakthroughs and innovations in knitting technology, trying to subvert the traditional meaning of "sweater" and put the beauty of humanity into fashion.
I-am-chen, who are you?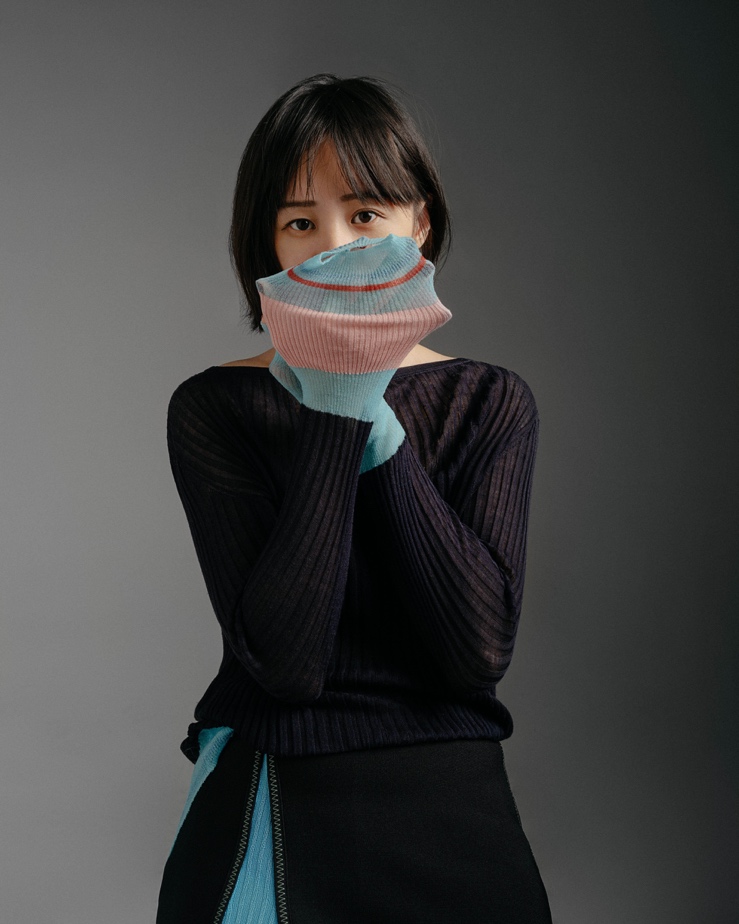 I-am-chen brand founder and designer Zhichen
I-am-chen also invited the dance artist-Songguoguo team to present cross-border dance works in the 2020 Spring-Summer series. The interpretation of the girl broke through in the boring space, and pursued for freedom and love. It is also full of fun self, achieving the role of women in society and the infinite possibilities of a beautiful life. It also reflects the brand tone of i-am-chen young, innocent, confident and always self-sufficient.
Former Barneys New York fashion consultant, LVMH Award-winning founder Julie Gilhart, gave a very high rating to I am chen China's first show. International fashion blogger sussie bubble from London, Japanese fashion critic and fashion editor Yu Masui came to the show to support independent designers. Xiao Hongshu's well-known fashion bloggers Bai Dafei and Nerissa have jointly helped I am chen China's first show.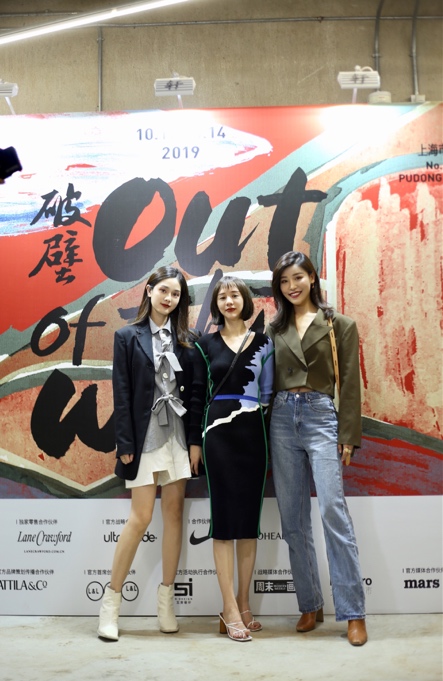 Left one big white fly, middle i-am-chen founder and designer Zhichen, right one Nerissa
About i-am-chen:
Founded in 2017, i-am-chen is the founder and design director of the brand. He graduated from the London Fashion Institute with a master's degree in fashion design and technology. Since its inception, i-am-chen has been widely recognized internationally. It was commissioned by MoMA of the Museum of Modern Art in New York to create a pencil skirt for its fashion special exhibition "Items: Is Fashion Modern", with Levi's jeans and Chanel black dress. YSL smoking equipment was exhibited together, and also won the British Fashion Scout AW18 One's To Watch Award; 2017 Polish Łódź Youth Fashion Award, 2017 Lane Crawford Creative Assembly; 2018 Shanghai Fashion Week Business Potential Award and Finalist 2018/2019 International Woolmark Award Final (February 2019). Currently i-am-chen has been sold in more than 30 stores worldwide, including Browns Fashion, Lane Crawford, RESTIR, Machine-A, Desperado, the Balancing, Hug and at Cachet at SKP. In 2019, the new brand Chen/RGB was established, which is in line with i-am-chen.
Designer Zhichen tries to break people's understanding of knitwear through the exploration of knitting technology and the mixed application of various materials. She hopes to show not only the "sweater" knitwear, but also a colorful childlike knit aesthetic. It is also a fashion life attitude: For the people who have a young soul, designed for people with a young mindset, and also allows people who wear i-am-chen to feel the emotional optimism of the brand and have a young mindset. !
About the shepherd:
Shepherd is a natural fiber knitwear and fabric manufacturer integrating science, industry and trade. Founded in 2007, it is headquartered in Zhangjiagang, one of the important cities in China's textile industry. With more than 1,000 employees, we have built a strong team structure from fabric development, weaving, finishing, production to sales. It has a monthly production capacity of 400,000 pieces of clothing and 1.2 million meters of fabric, mainly exported to Europe, Oceania and the US market.
Since its inception, the shepherd has been adhering to the concept of continuous innovation, breaking through the traditional development, and constantly researching and developing new products independently, thus gaining a place in the international industry. Every year, shepherds have a lot of research and development results of independent fabrics, regardless of cost. Every year, they also update the record of the world's finest wool fabrics, which has been praised by various international brands.
Women Polo-Shirt,Feminine Polo Shirts,Yellow Polo Shirt Womens,Yellow Polo Shirt Womens
Yingjia Garment Co., Ltd , https://www.yjgarments.com