Snow desert in> said, do not think that distant things, do not recollect the dust of the past: let alone to admire the future, only leisurely body and mind, to the product that filled the melody between heaven and earth. It is true that the bustling city of neon dazzling more modern people to strive for the passion and opportunities for more, but after the paralysis spontaneously helpless, as well as the true grasp of the desire of life, simple dialogue with the heart needs, Become the deepest desire of modern city people. This fall, Lifisee art space's first "Zen Dance Fashion Yoga" landed in Shenzhen, Lifisee golden show elegant bloom, accompanied by modern urban people in the minds of the rest, Yun Zen Health, dancing beautiful! "Zen dance fashion yoga", let the art close to Zen life Lifisee art space cross-border build "Zen Dance Fashion Yoga" in the afternoon of August 17th debut, as Lifisee art space art practice courses, it will Zen Tai Chi , Dunhuang dance, Indian yoga combined with each other at the same time, free from the limitations of traditional yoga clothing and venues, can be dressed in fashion oriental yoga dance at any time practice and performance. According to Li Feiyue, founder of Lifisee Art Space, Chairman of Pink Blue Wardrobe Fashion Group, Lifisee Zen Dance Fashion Yoga is a blend of music and fashion that combines Zen posture, dance beauty and yoga with music and fashion to create a hilarious, The heart becomes soothing, refined and elegant. Three physical and mental cultivation project cross-border integration, "Zen Taiji" pay attention to the boxing Slim, to Zen heart, Wu life Zen, repair natural method; "Dunhuang Dance" ; "Yoga in India" allows the body to stretch in one stroke and one breath to wake up. The first show scene, with the kite ring echo, practitioners in the "Indian Yoga Prince" coach under the guidance, like an instant illusion of flying, wearing a soft silk red silk clothing, hand-held streamers, flying volley. Slow and light dance in the body and mind and Eastern Zen dance blend of artistic conception, sometimes enchanting charming, sometimes sway elegant. After the "Rhythm and Zen Dance Fashion Yoga Show", Lifisee Art Space also released the "Sang-Chan Dance Fashion Yoga Fashion Show" and arranged the "Dance-Zen Dance Fashion Yoga Practice Interaction." Lifisee, dedicated to creating a public art space, links art with consumers in the form of life-style and creates an innovative path for the cross-border development of China's fashion industry. Lifisee Art Space founder Mr. Li Feiyue, as a transboundary artist, The pursuit of life, love of life, to create a new concept of cross-border experience in the art of life, the fashion sales, art exhibitions, art salon, fashion party, art education grafting each other, hoping the hectic metropolis, I can in Lifisee Art Space Slow down, noises to listen to the voice of the heart, fun to meet beautiful myself!
Polyacrylonitrile pre-oxidized fiber (PANOF) referred to as pre-oxygenated wire, is the basic material for the production of carbon fiber, it has good flexibility, corrosion resistance, high temperature resistance, non-ignition, and is mostly used in the production of high temperature sealing filler, fire and flame proof material, heat-resistant fabric and corrosion proof filler.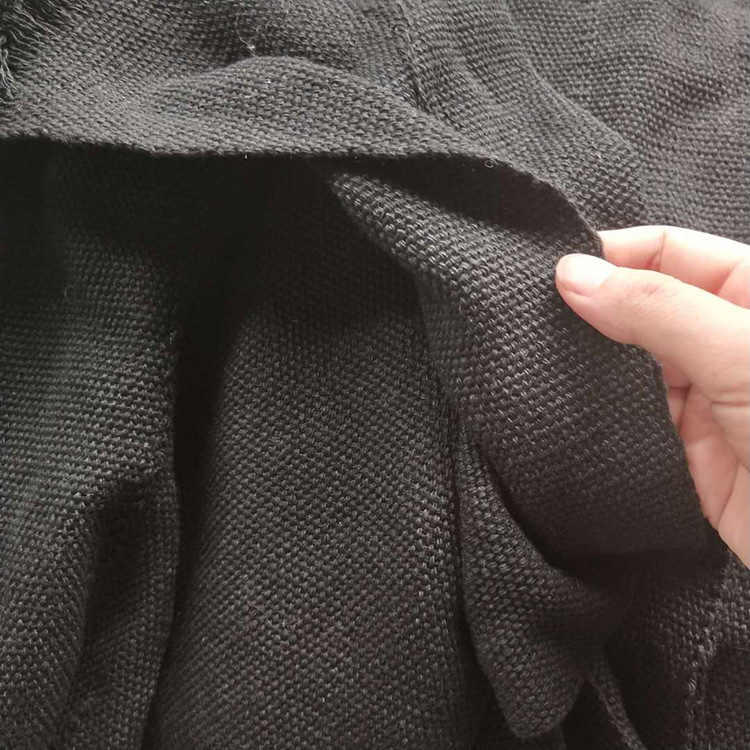 Non-woven fabric made of preoxygenated silk is flame retardant and high temperature resistant and stable, no shrinkage and no melt drop during combustion, heat insulation effect, acid and alkali corrosion resistance, radiation protection.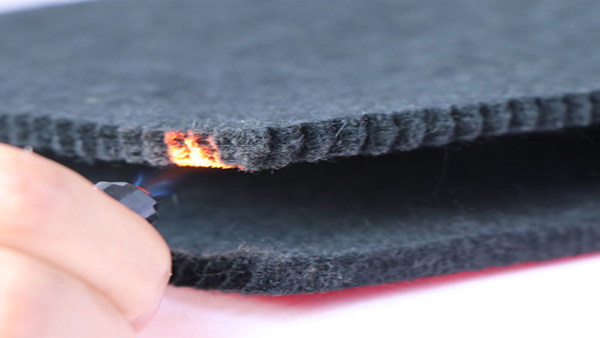 1. Preparation of pre-oxidized carbon felt and graphite felt;
2, acid, alkali resistance, resistance to all kinds of oil and organic solvents;
3, fire prevention, fire blanket, special construction isolation of heat-resistant flame retardant materials;
4, temperature resistant sealing materials.
Flame Retardant Woven Fabric,Bulletproof Kevlar Fiber,Fiber Woven Cloth,Aramid Fabric
Wuxi WenqiIndustry and Trade CO.,LTD. , https://www.wenqiIndustry.com