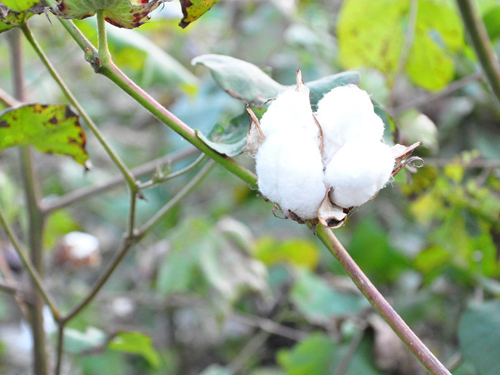 Recently, the cotton market at home and abroad is low and difficult to find. On December 18, Zheng Cotton oscillated around 13,000 yuan/ton, the 1501 contract fell slightly, fell 35 yuan/ton on a single day, and the trading volume shrank slightly. The market was hesitant to explore. ICE cotton oscillated around 60 cents/lb., with the main contract closing at 60.82 cents/lb, up 17 points. China's main port prices remained stable, Qingdao Port SM grade US cotton price 16,500 yuan / ton, Australian cotton 17,500 yuan / ton, India cotton 14,500 yuan / ton, poor transactions, if the big single transaction, the price is generally negotiable. The domestic cotton fell back to stability, and on the 19th, the price of cotton picking in Xinjiang was generally between 14,000 and 14200 yuan per ton (3128 grades), and the warehouse pick-up price in the mainland warehouse was between 14500 and 14600 yuan per ton (in Shandong Qingdao warehouse), and the price has been stable for a week.

In summary, the pessimism in the market has been attenuated, and a few market players believe that the "bottom" in the near term is now or will rebound sharply before and after the Spring Festival. So, is the Spring Festival in the cotton market really coming? How will cotton be played after the market?

At present, the market's bullish factors mainly include two points: First, the National Development and Reform Commission has been expressing its position in the near future and it will not be easy to sell reserves to suppress the cotton market. Therefore, there is reason to believe that this year's dumping will be the earliest in March 2015, or even later. In addition, there are views that the price of the country's stockpiling reserves may not be set too low, if it is higher than 14,000 yuan/ton, it will instead form a support for the market. Second, China's cotton production was significantly reduced this year, with data from the National Bureau of Statistics of 6.161 million tons. However, market participants expect that this figure may be even lower than the actual production. However, the impact of negative factors is obviously greater: First, global cotton stocks are high. The US Department of Agriculture's global cotton supply and demand forecast report in December showed that the global cotton production in 2014/15 was 25.905 million tons, a decrease of 137,000 tons compared with the previous year, and consumption was 24.516 million tons, a decrease of 272,000 tons from the previous year. The overall oversupply situation has not yet been rectified. Global cotton stocks have continuously increased for five consecutive years, reaching a record high of 23.532 million tons in 2014/15; secondly, China's cotton quota policy. In 2015, with the exception of 89,400 tons of 1% tariffs, China will no longer issue other quotas. This is a support for domestic cotton, but for foreign cotton, it is no different than a big mountain. According to the port traders, by the middle or late December, domestic textile companies will continue to apply for quotas for 2015. It is expected that quotas will be issued to enterprises in late January to early February 2015. From December 26, 2014 to early February 2015, cotton customs clearance will be suppressed; in the end, China's cotton and cotton yarns are operating at low levels. The temporary withdrawal of China's purchase and storage policy was replaced by the direct subsidy policy, and the conditions for making domestic cotton prices have been greatly reduced. It is expected that the price of domestic cotton will still fluctuate in the range of 1,300-14,000 yuan/ton in the near future. In the context of the inner and outer cotton joints, it is expected that the outer cotton will be difficult to turn over.

However, I believe that ICE cotton futures will continue to fluctuate at 60 cents per pound this season. Since the price is lower than the cost, the global cotton area is expected to decrease significantly in 2015. Therefore, in March and April 2015, domestic cotton may rebound to a certain extent. Foreign cotton is no exception, but it still needs to pay attention to China's State Reserve Cotton Policy and the operation of downstream textile companies.
Elegant Shape Shallow Bowl,Reusable Glass Steamer,Heat Resistant Jade Plate,Strong Anti-Bacterial Gift Bowl
shaoxing qinzi business company ltd , https://www.qinzisx.com